Best Ultrasonic Toothbrush
Details
"Cannot understate the value of this product. Brushes/whitens simultaneously and gives me my hands back for type/texting at critical times." Koda, NYC
"...It's made for litigators on the go." Bonnie, London
"Completely removed coffee and wine stains on my teeth after one week." Evan, SF
"Had it two weeks and already it's my employee of the month! Thank you, NERDVIP!" Autumn, London
ULTRATOOTH is the amazing U-shaped Ultrasonic Toothbrush that uses ultrasonic cleansing technology to deliver a gentle yet dynamic cleaning action. It drives fluid deep between teeth and along the gum-line to help prevent the development of gum disease and improve gum health. Featured with a Super High Frequency of 5,000 – 15,000 Vibrations Per Minute, it can remove coffee stains, plaque, and debris effectively from your teeth without damaging the enamel.
ULTRA Efficient
The 360° auto clean technique will remove all kinds of contamination completely

in only 

10 seconds
The antibacterial effect helps to recover healthy oral flora
This ultrasonic toothbrush has been proven to eliminate all kinds of germs
Four cleaning modes.
ULTRA Strong Teeth Whitening Power

Use the 'Whitening' mode for the Cold Light teeth whitening
In-depth and gentle
Daily treatment of 15 minutes will lead to a complete result after less than one month.

ULTRA Healthy

FDA-approved!
The mouth tray is made out of extra-soft premium silicone

Food-grade

quality
For maximum comfort during brushing.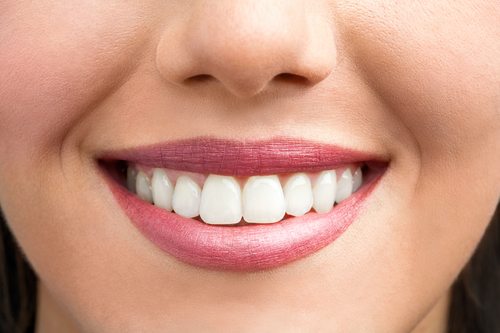 Features:
Unique U-shaped brush head, in line with the shape of the teeth bite, high-frequency sound wave vibration, can quickly and efficiently clean the surface and inside of the tooth at the same time 360°, eliminate 99.99% of bacteria inside the oral cavity, and provide dental health protection
Nano blue light whitening, low-temperature blue light irradiation teeth 45 seconds at a time, sterilization, whitening, massage gums
Our Whitening Toothpaste contains the strongest concentration of 

H

2

O

2 permitted by the FDA, along with other ancient organic ingredients used by Emperors for thousands of years.
The perfect combination of brushing and whitening, giving the tooth a 360-degree cleaning effect
Food grade silicone brush head, not allergic, safer to use
Wireless induction charging, 3 hours charging, 15+ days available
Four modes (soft cleaning mode/strong cleaning mode/massage gum mode/whitening mode)
Please Note:
We no longer sell the Gen 1, but the replacement heads are the same for both models.
Generation 2 is 10% smaller than Generation 1, 18% lighter, more powerful, has 4 modes instead of 3 (Gen2 has a soft cleaning mode) charges faster and holds a charge for 10 days longer
The normal working and charging temperature of the product is 32

°

-122

°F (

0°C-50°C)
When the product is not used for a long time or is placed for a long time, it is suggested that it should be recharged
The products are stored in dry and cool, dark places as much as possible (avoiding direct) sunlight
After brushing your teeth, use a wet cloth to clean up the water and stagnation of the fuselage, and try to avoid soaking in water
The output power of the product is large, and it is forbidden to work for a long time. Generally, it is less than 10 minutes.
When charging, please keep the body of the toothbrush dry and remove the U-shaped brush head. The power supply is less than 10 minutes.
To Use:
After a full charge, install U-shaped brush head
Shake the liquid toothpaste out of the foam and evenly apply it to the U-shaped brush head
Put the brush head into your mouth, relax and gently bite the U-shaped brush head, then select desired frequency mode
After brushing your teeth, use a wet cloth to clean up the water and stagnation of the fuselage, and try to avoid soaking in water.     
Includes:
1 x Electric toothbrush (and/or brush head and/or whitening toothpaste) 
1 x USB Cable
1 x Charger base
1 x User Manual
Specifications:
Quality Certification: 3C, CE, FDA
Material: Silicon+ABS
Type: Acoustic Wave
Age Group: Adults/Kid/young people
Power supply: USB charging
Weight: 60-300g
Shape: U-type
Clean time: 45 seconds
Charge time: 90 minutes
Color: white, black, pink, blue
Modes: Gen 2: 4 modes (Soft/Strong/Massage Gum/Whitening) / Gen 1 3 modes (Strong/Massage Gum/Whitening)
Frequency: 5000-15000 vibrations/minute
Waterproof: IPX7 Waterproof
360° Ultrasonic effect
In-depth cleaning

 

using the Bass technique
100% food-grade premium silicone
micro USB-port for the charging station